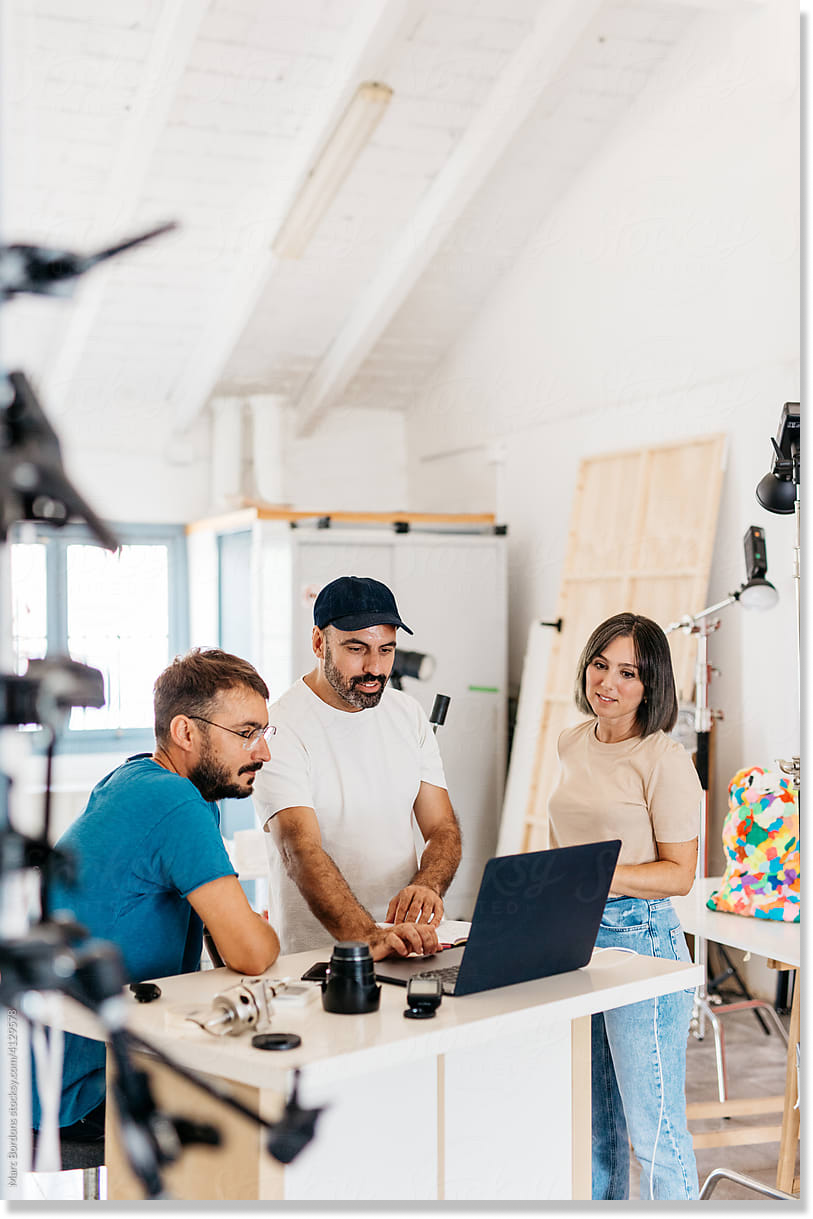 We all know it's ideal to experience art in person. But when this isn't possible, images provide a great way for clients to experience a piece of artwork prior to purchasing. If you have quality images and are utilizing them properly, you can allow artwork to come to life for clients from afar, expand their experience, and help them feel far more comfortable making a purchase.
Taking Good Quality Images
Artists often provide images of their work, but sometimes the pictures don't give clients an accurate representation of the artwork or are low quality. If that's the case, you should invest in the time to re-take the photos for your gallery's website and to use on other digital platforms, like marketplaces and social media.
Hire a Professional Photographer or Use a Digital Camera
If a professional photographer isn't in the budget but you have a digital camera handy, check out these online resources for many great tips on photographing artwork:
No Digital Camera? Use Your Smartphone!
Even if you don't have a professional camera, most smartphone cameras can take incredibly high quality images that your clients will find helpful.
Here are a few tips for taking great photos with your smartphone:
Take photos in indirect, natural lighting rather than directly in the sun
If your photos need a quick edit to fix the white balance or color, Snapseed is a great app with various tools that can help you edit like a pro right from your phone!
Provide a Variety of Images
Now that you know you can take quality photos that truly capture the artwork, it's time to get started. One key to successfully using images to sell artwork is providing a variety of images to give clients a better idea of the work from afar.
Close-Up Images
Close-up shots of artwork are one of the best ways to help clients feel more comfortable making a purchase without seeing a piece in person. These detailed photographs allow clients to see textures and nuances that they might not otherwise be able to see.
If you have a website through ArtCloud, clients can zoom in on every image on your site, so you don't have to take quite as many close-ups!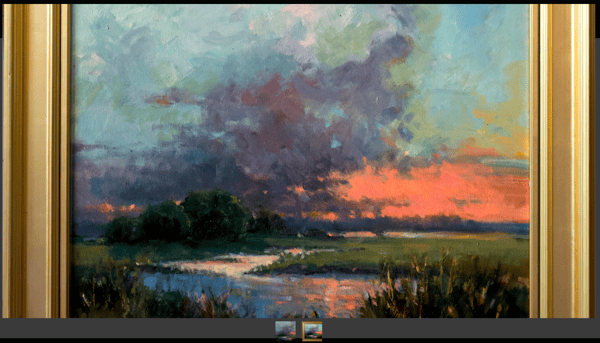 Installation Images
Another way to add variety is to include mock-ups of the piece in common interior areas or have the client send you a photo of their home or office for a virtual installation. Clients can then visualize the artwork hanging in their own space and understand the scale.
An alternative would be to show images of the artwork hanging in the gallery. These can be particularly useful when highlighting the framing, or for showing how a few different pieces can pair together.
Link Images to Your Website
If you have an ArtCloud Website, you can send clients an email that links the images directly to your site. On your site, clients can see all the images of a piece and zoom in to see the details!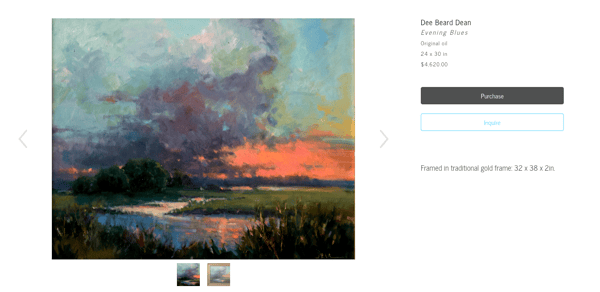 You may not be able to add additional images to every artwork in one day. However, if a piece has piqued a client's interest, they are likely going to want to see more! It make take time, but it is well worth it. All of these images will help enrich the art buyer's online experience and allow them to feel they are getting a truer sense of the piece, which in turn, makes them much more apt to purchase!
---
Learn how ArtCloud helps galleries give their clients a great experience with their artwork online!