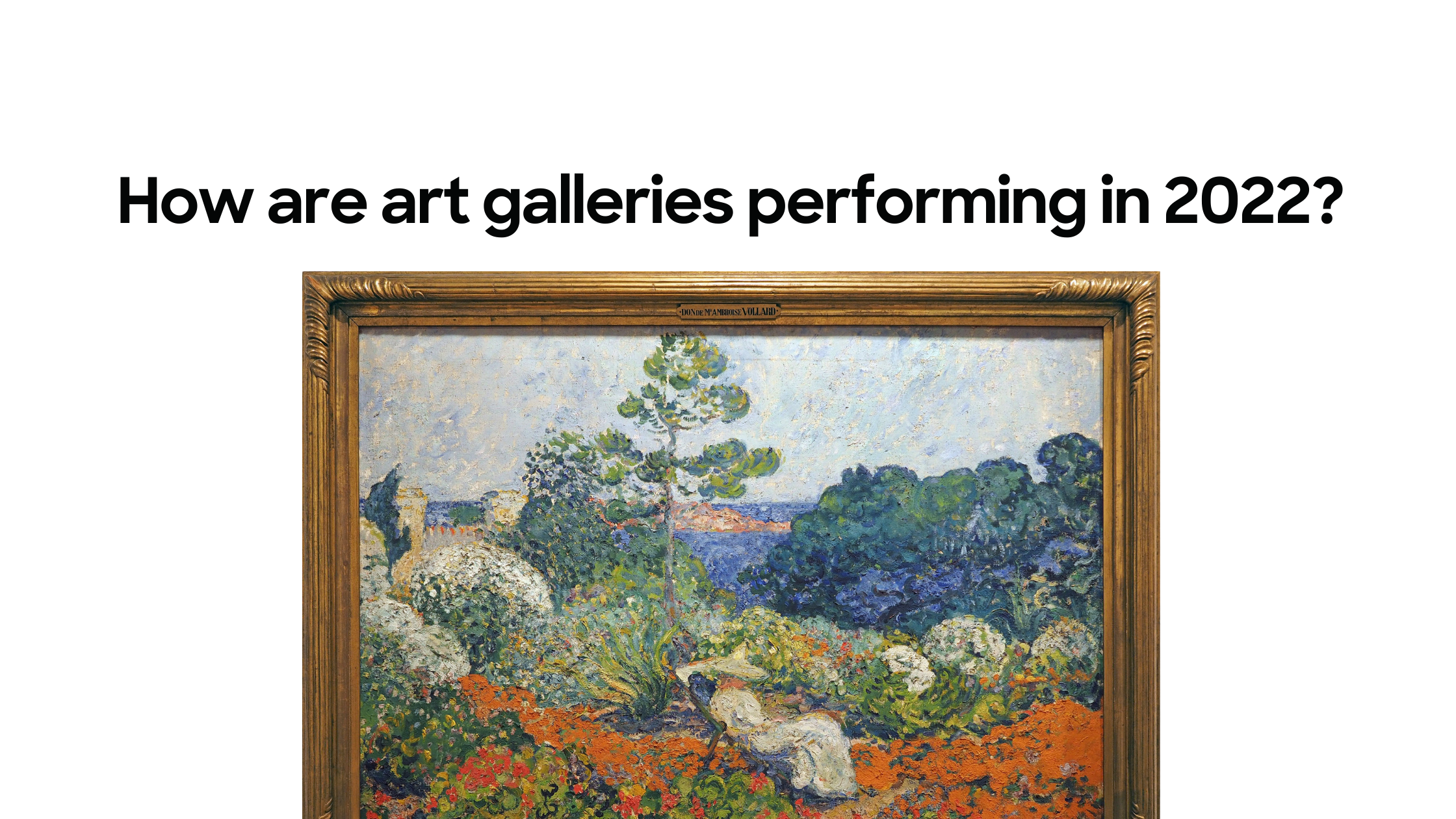 The short of it:
Online sales keep growing, even as in-person events return.

Few galleries are selling NFTs or accepting cryptocurrency—for now.

Marketing budgets have come roaring back to life.

Galleries still prefer bank and wire transfers over credit cards.
As things started to return back to "normal" in 2021, we were still unclear as to how the art world would shift in pandemic era online buying. This Artsy report on 2022 Gallery insights cemented the fact that online purchasing of art is here to stay. The bulk of this reporting centers around the art world's shift to online to accommodate a pandemic life.
With sales moving online is the rise in the average gallery's marketing budget. In 2022 galleries spent an average of $92,800 on marketing, which is a 38% increase from 2021. These numbers prove that now is the time to be investing in building a brand for your gallery. Different marketing strategies to help engage audiences are email campaigns centered around clients' interest in specific artists or styles of artwork, social media integrations with your website or database platform, and having a website that delivers a great experience to online audiences and also uses SEO best practices.
It was found that 64% of the galleries they surveyed reported the average age of their buyers was between 35-54. This rise of younger collectors is no surprise considering this age group is familiar with online shopping and accessing information strictly from businesses' online websites and social media platforms. This again proves the need for investing in technology that is both beautiful, functional, and made specifically for gallery businesses.
The introduction of NFTs to the art world in 2021 may have been one of them, if not the most noticeable shift in the art market. As NFTs continue to grow in popularity, ArtCloud continues to monitor and observe their effect on the art market. An intriguing figure from Artsy's report is only 11% of surveyed galleries actually sold NFTs, while the remainder of galleries showed interest in supporting it in the future.
With in-person events making a comeback we saw the return of art fairs. With this gradual return to normalcy and in-person events, the team at ArtCloud is excited to partner with Art Market Productions as a sponsor of Art Market San Francisco, Seattle Art Fair presented by AIG, and Art on Paper in NYC. We are thrilled to see our ArtCloud customers being able to present their work at fairs again.
ArtCloud empowers galleries to take this information, employ best practices using our best-in-class art management platform and get artwork out into the world and into collector's spaces.
---
We'd like to feature Art & Light in Greenville, SC -- one of our ArtCloud customers. From a clean, engaging website to transparent and thoughtful sales practices, Art & Light excels in developing a strong and passionate collector base.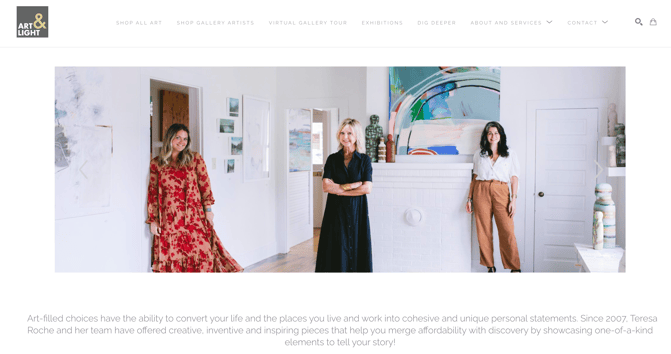 Using ArtCloud's features Art and Light Gallery is able to run a great online e-commerce gallery store that allows customers to get a feel for their gallery while being able to purchase works online and follow them through their various social media channels.