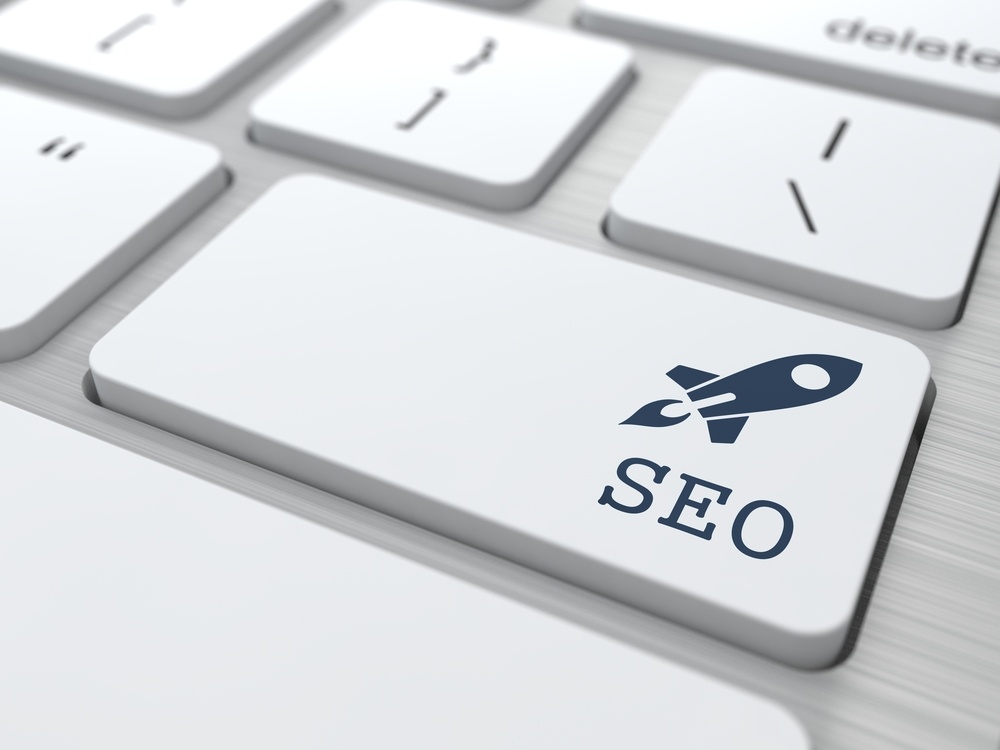 Your gallery's website is one of the most important marketing tools you have at your disposal. Of course, every gallery wants a beautiful site, but in 2018, a sleek template will only get you so far.
To maximize your website's success, you'll want to think about search engine optimization (SEO) to make sure that people actually visit your site.
After all, it's no good having a beautiful website if nobody can find or use it.
What is search engine optimization (SEO)?
According to Moz, SEO is "the practice of increasing the quality and quantity of traffic to your website through organic search engine results."
Let's break that definition down.
SEO is an ongoing practice, not a one-time thing.
Many people see SEO as an item on their to-do list. They want to check it off and move on to the next thing. But like all kinds of marketing, optimizing your website is an ongoing endeavor.
In order to see the most results and improvement, you'll want to consistently work on SEO, monitor your progress with Google Analytics, try out different strategies, and discover what works best for your gallery.
Just as your gallery regularly posts on Instagram, you need to regularly think about your website's SEO, too.
SEO is also a practice because strategies change over time, as people's behavior on the Internet changes. Years ago, 'keyword stuffing' used to be a common strategy to increase a website's ranking in search results. But Google and other search engines caught on, and now websites that do any sort of keyword stuffing actually get punished in search results.
As we'll explain later on in this post, one of the most recent changes to SEO is mobile-first indexing, which Google announced in early 2018.
You'll want to be sure to stay current with new developments around SEO, and update your website accordingly.
SEO is not just about getting more people to your website; it's about increasing the quality of traffic to your site, too.
While everyone wants more website visitors, higher numbers alone won't get you results. You want to make sure the right people are coming to your website, whether that's someone who's interested in the type of art your gallery sells or someone coming to your town on vacation and looking for galleries to visit.
As you'll learn later in this post, some of SEO is about thinking backwards from the perspective of a potential client and trying to predict what that person would search for on the Internet.
SEO is about organic search results; in other words, it's about getting more people to discover your site.
There are several different types of website traffic, and SEO is primarily focused on organic search. This type of website traffic happens when people search for something on the Internet and click on one of your website pages in the search engine results.
SEO is about helping your website rank as high as possible in the results for various searches, because oftentimes people don't go past the first page or two.
Other types of traffic include direct, referral, email, social, and paid search. You'll want to take a look at your Google Analytics to see what percentage of your website traffic comes from each source.
How long does it take to see results and improvement in SEO?
Improving your search rankings can take some time, so don't expect to see drastic changes overnight. One of the reasons is that search engines only crawl and index your website from time to time.
Generally speaking, increasing your rankings can take anywhere from 3 to 9 months, but it depends on a variety of factors. If your gallery is new and you're just starting out, it may take as long as a year -- that's because search engines are especially wary of new websites, and it takes time to build up your website's authority.
Below are some of the basic things for galleries to consider when working on their website's SEO.
#1: Understand Mobile-First Indexing
As mentioned, SEO strategies change over time. In early 2018, Google announced a switch to mobile-first indexing.
Mobile-first indexing means that Google will predominantly use the mobile version of your gallery's website for indexing and ranking it.
Why the switch? The majority of searches are now done on mobile devices like smartphones and tablets, so websites need to be easy to use on all kinds of devices.
It's the search engine's job to provide people with relevant, high quality search results. With mobile-first indexing, Google is essentially saying that if your website isn't mobile-friendly, it's no longer relevant and doesn't deserve a space near the top of the results.
#2: Build Your Website with Responsive Design
The easiest and most effective way to make sure your website is ready for mobile-first indexing is to have it built with responsive design, which is what Google recommends.
Websites built using responsive web design look great and perform well on any device - computer, laptop, tablet, or smartphone. The code used for responsive design automatically resizes, adjusts and hides various elements of your website depending on the viewer's device.
In 2018 and beyond, this kind of web design is absolutely essential and an industry standard.
#3: Include Helpful and Interesting Written Content
Many galleries tend to have highly visual sites that are light on text and heavy on images. But one of the best ways to rank higher in search results and increase traffic to your website is with a written word content strategy. Search engine spiders can learn a lot more about the content of your site through the text that's on the pages than just the images alone.
There's nothing wrong with keeping many of the pages on your website highly visual, but be sure to include some basic content like artist bios, exhibition news, and information about the local arts scene.
To really stand out from other galleries, consider including a resources section on your site that serves as a virtual art consultant.
Why? In 2018, many people start the process of buying anything by going straight to their favorite search engine. By providing helpful, written content on your website, you can reach people early on in the buying process when they're searching for information.
Younger buyers in particular are much more inclined to educate themselves online before making a large purchase or investment. Written content is a great way to cultivate a relationship with the next generation of art enthusiasts and collectors.
This is where you'll want to think from your clients' perspective and become a virtual art consultant! Think about the most common questions, concerns, and considerations people have when buying art - that's what you should write about.
#4: Consider Your Navigation Menu
Many galleries don't put enough thought into their website's navigation menu, but it's one of the main things search engines read when trying to understand your website and what it's all about. Menus also help form the basis of your URL structure, another important element of SEO.
Some tips for your navigation menu:
Limit your menu to no more than 5-7 items
Avoid complex, layered menus
Put the most important pages at the beginning of the menu rather than burying them in the middle
#5: Optimize Your URL Structure
Like navigation menus, many galleries don't think about their website's URL structure at all, but page URLs are a very important part of SEO. When Google's spiders crawl your website, they 'read' your page URLs.
Some tips for optimizing your URL structure:
Easy to read URLs
Incorporate keywords that people would search for
No random words and character strings
Static URLs that don't change over time
---
Want to get a sense of where your website currently stands? Request a complimentary gallery SEO consultation from ArtCloud.