How-To for Galleries: Keep Your Instagram Highlight Covers On-Brand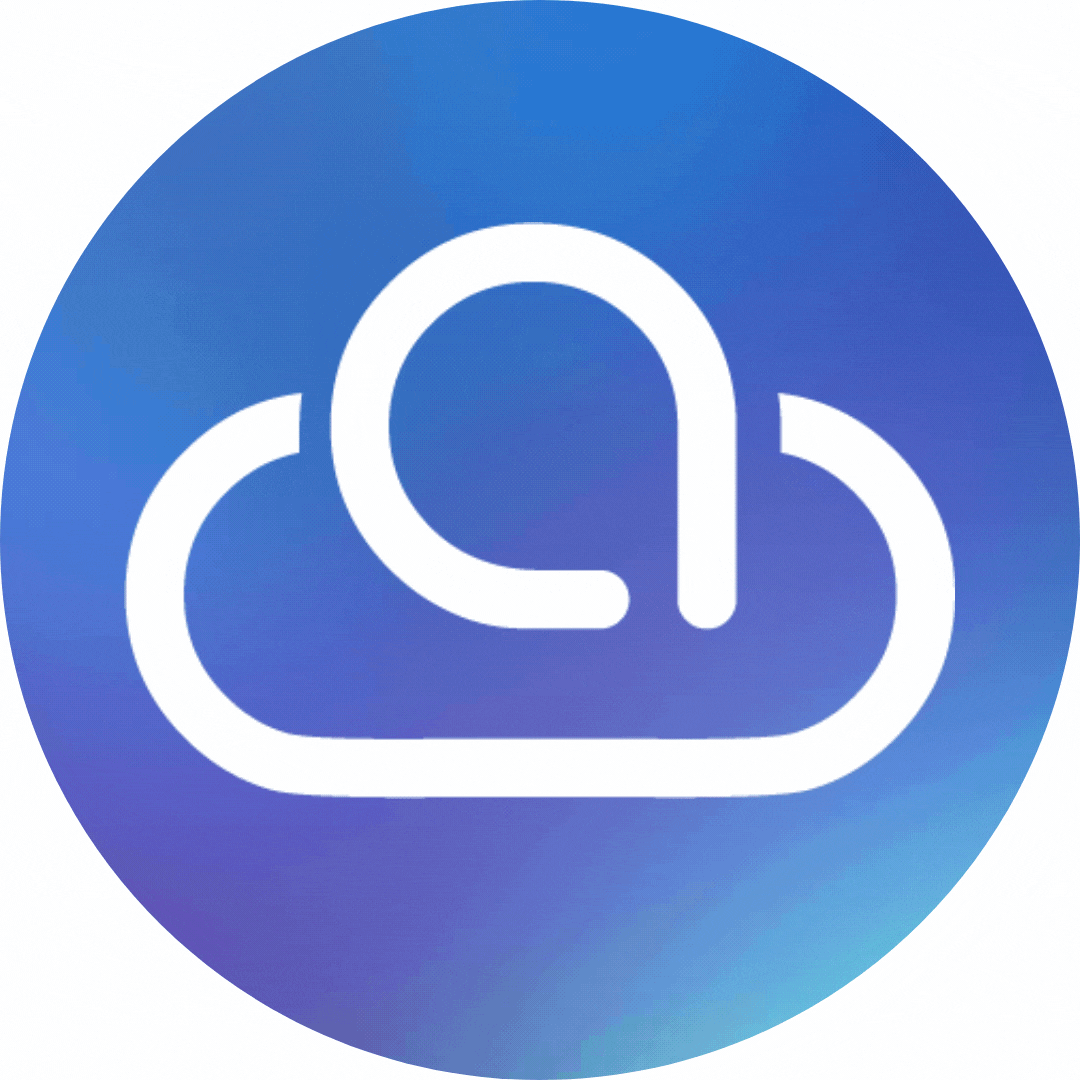 ArtCloud Team
When it comes to digital marketing, you want to make sure your gallery's branding is consistent across all channels: your website, email newsletters, Instagram, etc. This helps make sure people can always recognize your gallery online, wherever they come into contact with you. In this How-To for Galleries, we'll show you how to create on-brand Highlight Covers for your Instagram profile.
We've shared with you the beauty of Instagram Highlights and some ways to utilize them in your gallery's Instagram marketing. Once you've created your Highlights, it's a good idea to organize the content into different groups, so followers can find exactly what they're looking for when they visit your profile.
However, there's one extra little step that will make a big impact to your highlights and your entire Instagram profile: Instagram Highlight covers!
Adding a cover to each Highlight will allow you to keep your gallery's branding consistent across your profile and make them visually stand out when people land on your profile.
The best part is it's super easy to do! You can create them in Photoshop if you'd like -- just use the standard dimension of an Instagram story, which is 1080 x 1920 pixels.
However, you can also quickly create them without any special program on Canva's desktop application, which you can use for free!
Step 1: Create Your Cover
Once in Canva, start by clicking Create Design, and you'll see plenty of templates for all your marketing and designing needs. We're going to use the one labeled Instagram Story.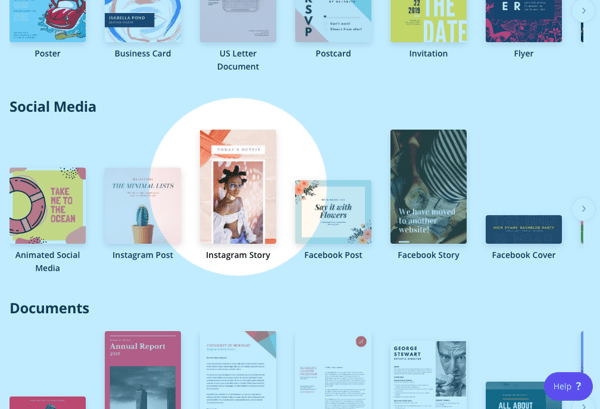 Step 2: Add Your Branding
Here is where you can get creative. Add a background color that goes with your gallery's branding or stick with white and move on to text and icons.
We want to add a little color to our profile, so we're starting with some blue in the background. Hit the plus sign to see the full spectrum of colors and add in the hex color code for your gallery brand's color.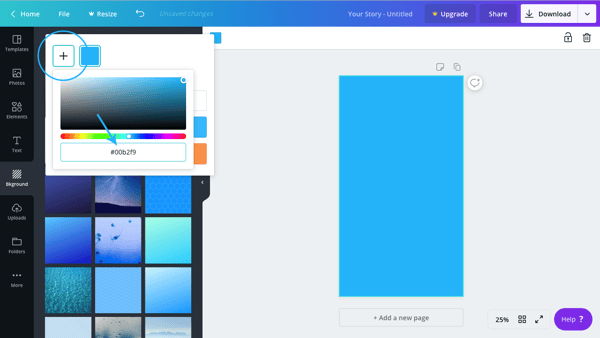 Step 3: Add Text or Icons
To add text, click the text icon and create a heading.
The heading you choose will be dependent upon how you've grouped the content in your Highlights, but if you're just getting started, we have some suggestions for what to feature here.
Try to keep your titles limited to one or two words. More than that can become hard to read once they're added to your Highlight.
This is a great opportunity to continue using your gallery's branding and use fonts you already use on your website to keep everything consistent. You can even upload unique fonts if you have Canva Pro.
An alternative option to text is to use icons for each Highlight cover. Canva even has several icons already created that you can use for free. Just head to the Elements tab and search under icons.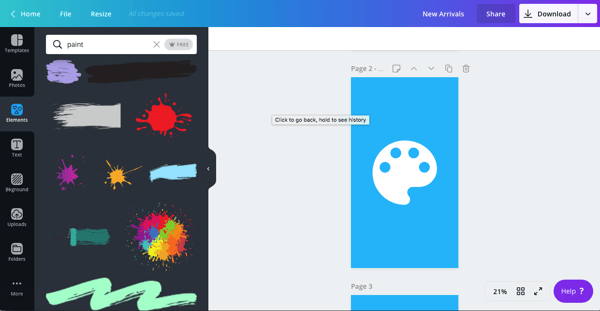 Step 4: Duplicate and Make Another
Now you can save time by duplicating the cover and repeating the same steps for each highlight cover!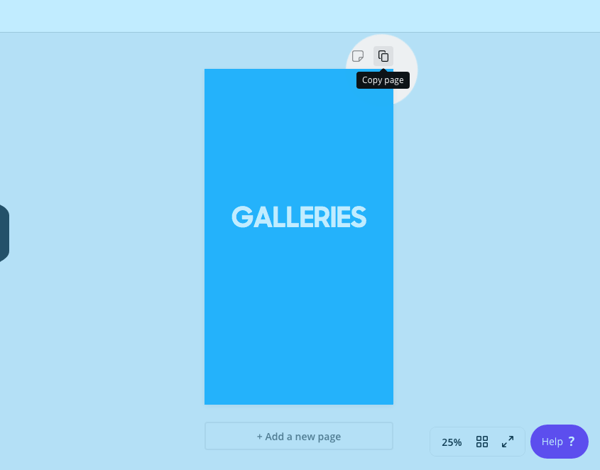 Step 5: Download Your Files
Once you're all done, head to the top where and look for the download button. Be sure to download as a PNG to maintain the image quality.
Then, you'll just need to send it to your phone where you can add them to Instagram Stories! You can skip this step if you already have the Canva app on your phone. Just open your recent designs and download straight onto your phone!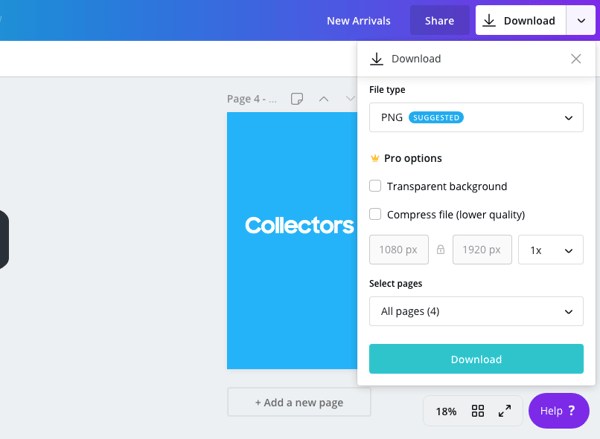 Step 6: Upload Your Highlight Covers
Now it's time to add your gorgeous new covers to your Highlights! You first need to make sure that you have your "Save to Archive" setting on in Instagram. Visit the top right menu and tap archive. Then click the three little dots in the top right corner to take you to the settings menu. Just swipe to turn on your archive.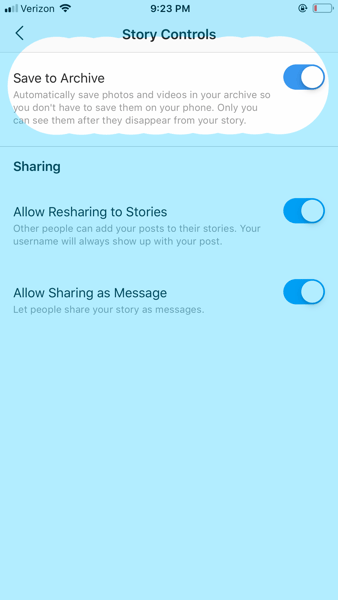 Now you just upload these covers to your story as you would a normal Instagram Story. Then, tap Highlight to add each one to your Highlights. If you're just starting Highlights, you'll click Highlight and the plus sign icon to add a new one.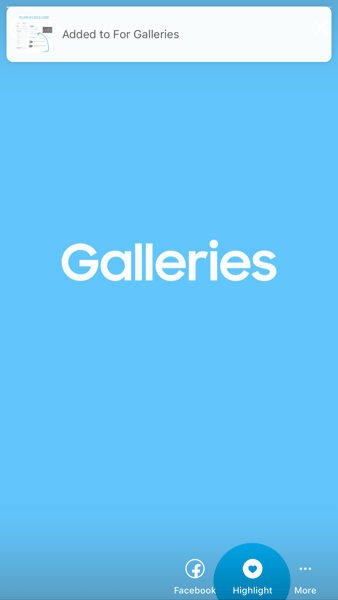 Now that you've added them to each Highlight, you still have to make them the covers! Go to your profile and then tap and hold each Highlight icon to pull up the menu. Then click 'Edit Highlight.'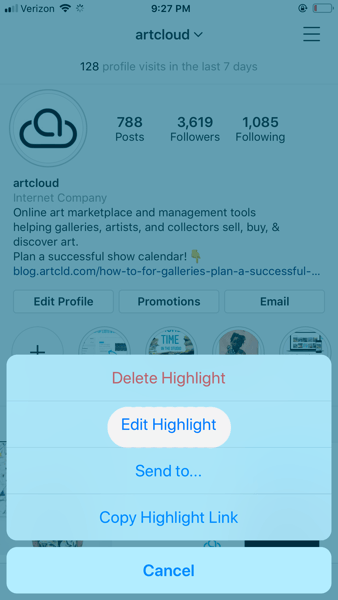 Now, your cover will be at the top and all you have to do is click "edit cover" underneath. All of the images in your Highlight will appear, and you'll simply scroll to find your Highlight cover design, then select it to be your cover. You can also center the text or icon and zoom in or out until it looks just right.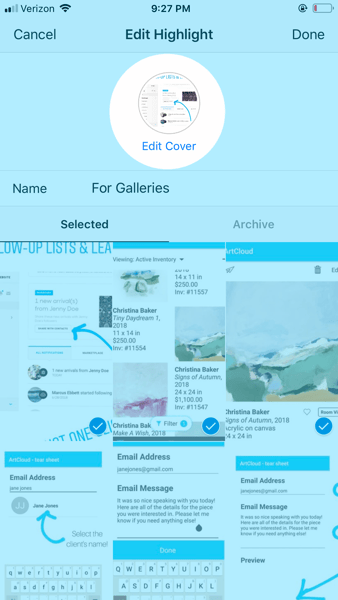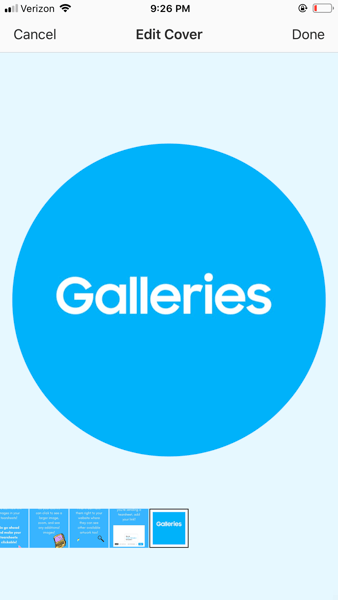 Repeat these steps for each Highlight and your profile will be looking great in no time!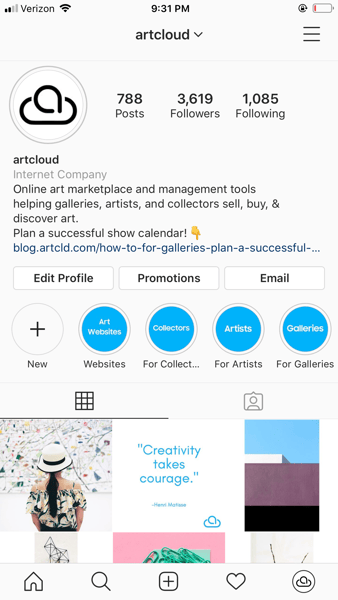 ---
Learn how ArtCloud works with gallery teams of all sizes to consolidate their marketing, sales and inventory data into one place, so they have more time for other things!