Follow-Up: Keep the Sales Process Moving!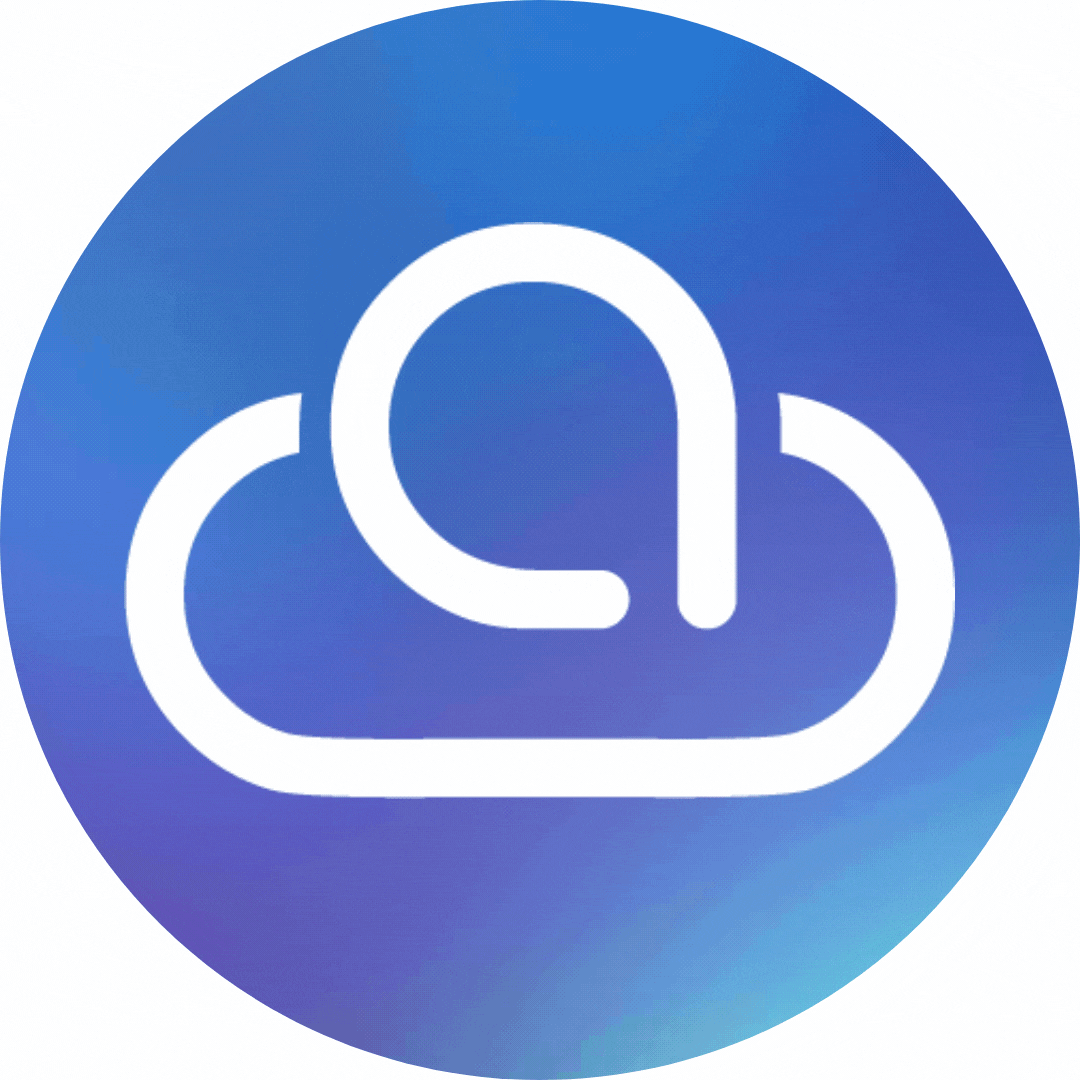 ArtCloud Team
It happens all the time. A client comes into the gallery, shows interest in a piece, and then you never hear from them again. Maybe they request more information via email, but after responding, it's crickets for weeks. Here's where the follow-up becomes significantly important to not only speed up the sales process, but to get it moving in the first place.
You can utilize some of these simple tips to follow up and stay on your client's radar!
Stay responsive
If a person requests information about a piece of artwork, respond as quickly as you can! Your clients are likely busy with hectic schedules, which means efficiency is a high priority.
If they are still browsing your website when they receive your response, you're automatically starting off on the right foot with prompt professionalism. Not to mention, the sooner your client has the information they need, the sooner they can move forward with making decisions.
Personalize your follow-up
If a person just visited the gallery or is a repeat client, try adding a personal touch to your follow-up interactions.
It could be as easy as including a name or personal message to your email subject line. Go even further by adding to the email some details from their time in the gallery. (Check out this post on personalizing email subject lines.)
If you add activities and notes to your contacts when they visit or call, you can easily reference them to send follow-ups tailored to each client. When you know that a client is interested in a 48 x 48 painting by a specific artist, you'll know exactly what to send as soon as new work arrives at the gallery!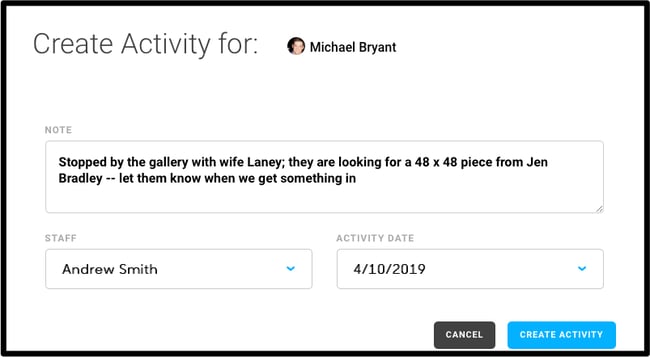 Follow up with images
Sometimes, one image simply doesn't do the artwork justice. Consider snapping some additional photos of a piece to give clients a few different perspectives.
If someone requests information, consider including some close-ups or images of the work hanging in the gallery to help them get a better sense of the piece. This demonstrates that you can predict your client's needs and are invested in assisting them.
Also, galleries often have clients send images of their space looking for art recommendations. Use this opportunity to superimpose different art options into the space so clients can visualize exactly which piece they'd love to take home. A virtual installation is a great way to bring artwork to life!
Share new arrivals with leads
It's always exciting when an artist delivers new work to the gallery. Share that excitement with your clients! Any time clients show interest in one of your artists, add an artist lead to their contact record. And yes, add it even if they only casually emailed asking for information.
They may not have been interested in purchasing a painting right then and there, but it could lead to a sale in the future. Soon enough, each artist will have a long list of client leads and you will be able to share new arrivals with the entire list!
Don't forget about artwork on approval
Out of sight, out of mind. When a piece is taken out on approval, it's so easy to forget to follow up. Each gallery has their own approval policy, but following up 4 to 7 days later generally leaves plenty of time for your client to make a decision.
Oftentimes, the client has already decided to purchase and simply hasn't notified you yet. Sales could then be sitting right under your nose for weeks if you don't reach out.
As soon as you create an on approval invoice, schedule a to-do so that it doesn't slip your mind to touch base!
---
It can be challenging to stay on top of your gallery's marketing efforts. Learn how ArtCloud has helped hundreds of galleries centralize their marketing tools and improve marketing efficiency.